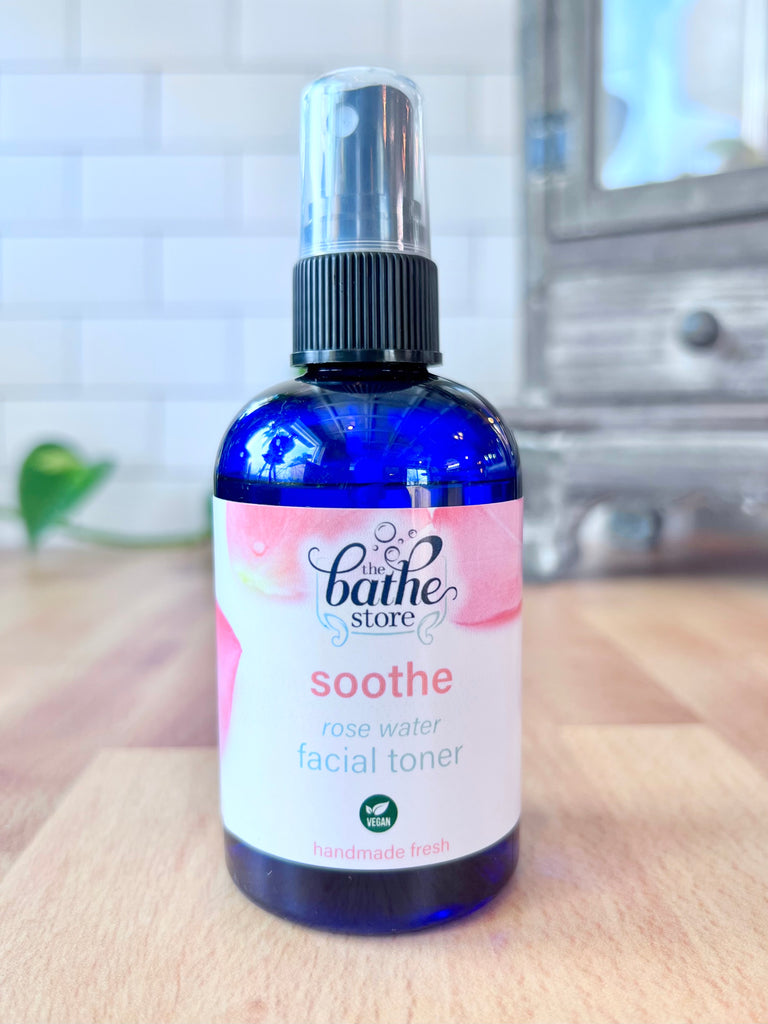 for when you (and your face) just need to chill.
top notes: rose

perfect for: balancing, anti-inflammatory; sensitive skin

fun features: rose water, aloe vera
size: approximately 4 oz.
our gentle witch hazel-based soothe toner is perfect for refreshing delicate skin, using antioxidant-rich rose water to improve complexion and maintain the skin's pH balance, while hydrating aloe vera helps to retain moisture and elasticity. kick back, chillax, and wipe away that stress!
for best results: spritz toner on face after cleansing and follow up with your favorite moisturizer. use once daily or every other day for sensitive skin. 
ingredients: witch hazel, rose water, and aloe vera liquid
handmade fresh | vegan | never tested on animals 
please note that due to the handmade nature of our toners, color shades may vary slightly.