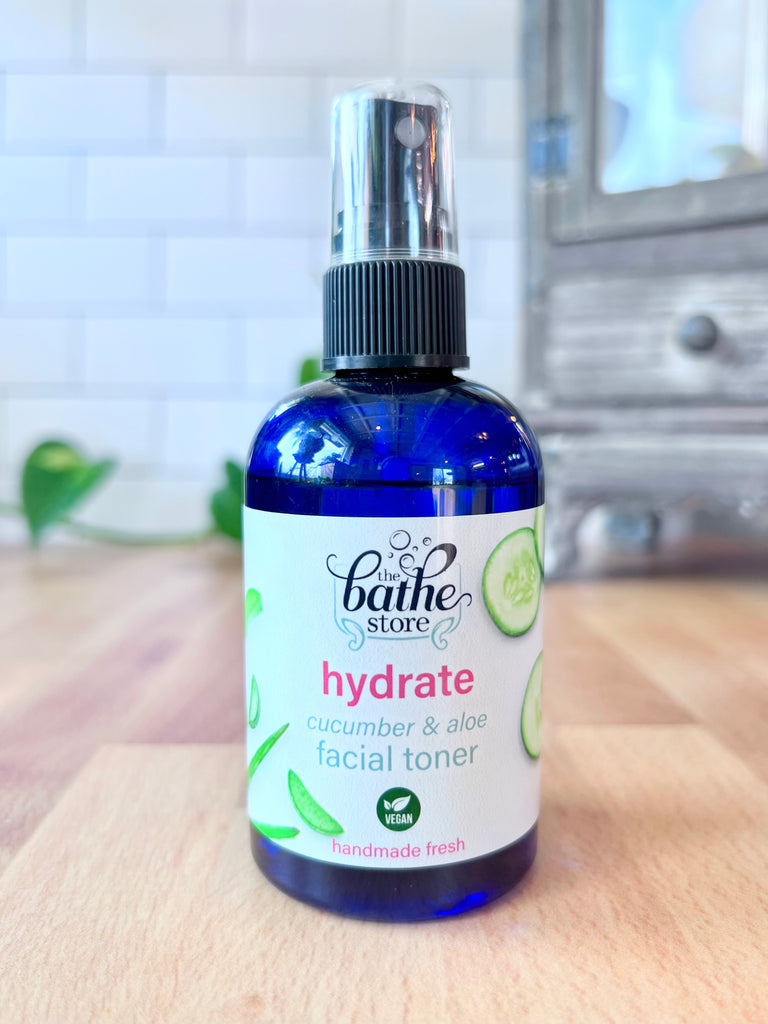 welcome to hydration nation.
top notes: cucumber, aloe

perfect for: moisturizing, anti-aging

fun features: cucumber water, aloe

size: approximately 4 oz.
derek zoolander said it best: "moisture is the essence of wetness, and wetness is the essence of beauty." keep your beautiful skin hydrated and zoolander approved with our witch hazel-based straight hydrate toner, featuring cooling cucumber water for a soft, dewy glow as well as aloe to maintain skin elasticity and circulation. drink up, skin!

for best results: spritz toner on face after cleansing and follow up with your favorite moisturizer. use once daily or every other day for sensitive skin. 
ingredients: witch hazel, cucumber essential water, dl-panthenol, and aloe 10x
handmade fresh | vegan | never tested on animals 
please note that due to the handmade nature of our toners, color shades may vary slightly.