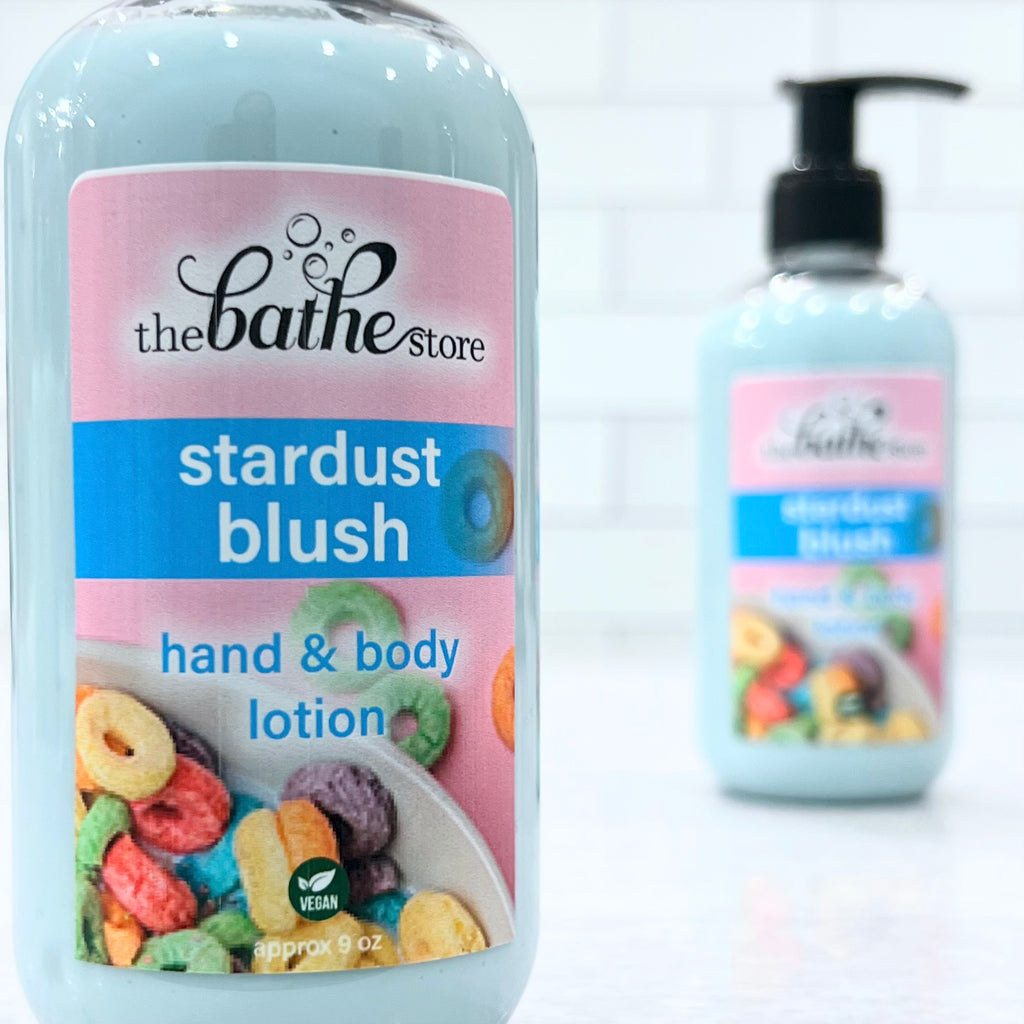 embrace your inner child. 
top notes: fruity cereal 

perfect for: moisturizing 

fun features: colloidal oatmeal, green tea seed oil

size: approximately 9 oz.

for fans of this product: stardust blush collection
this vegan-friendly lotion is meant for the kid-at-hearts, the ones who miss the simpler days of early morning cartoons and overly sugared breakfast delights. get ready for nostalgia when you inhale the scent of your favorite fruity cereal. you'll shimmer like a unicorn after your skin is treated with creamy organic shea butter and colloidal oatmeal for deep hydration alongside vitamin-loaded green tea seed and organic jojoba oils. no matter your age, you can count on this one to give your skin the love it deserves. have fun! 
ingredients: distilled water, emulsifying wax, organic coconut oil, organic jojoba oil, vegetable glycerin, cetyl alcohol, stearic acid, organic shea butter, green tea seed oil, xanthan gum, vitamin e, colloidal oatmeal, optiphen plus, pure fragrance oil and colorant
handmade fresh | vegan | never tested on animals 
please note that due to the handmade nature of our lotions, color shades and swirl styles may vary slightly.