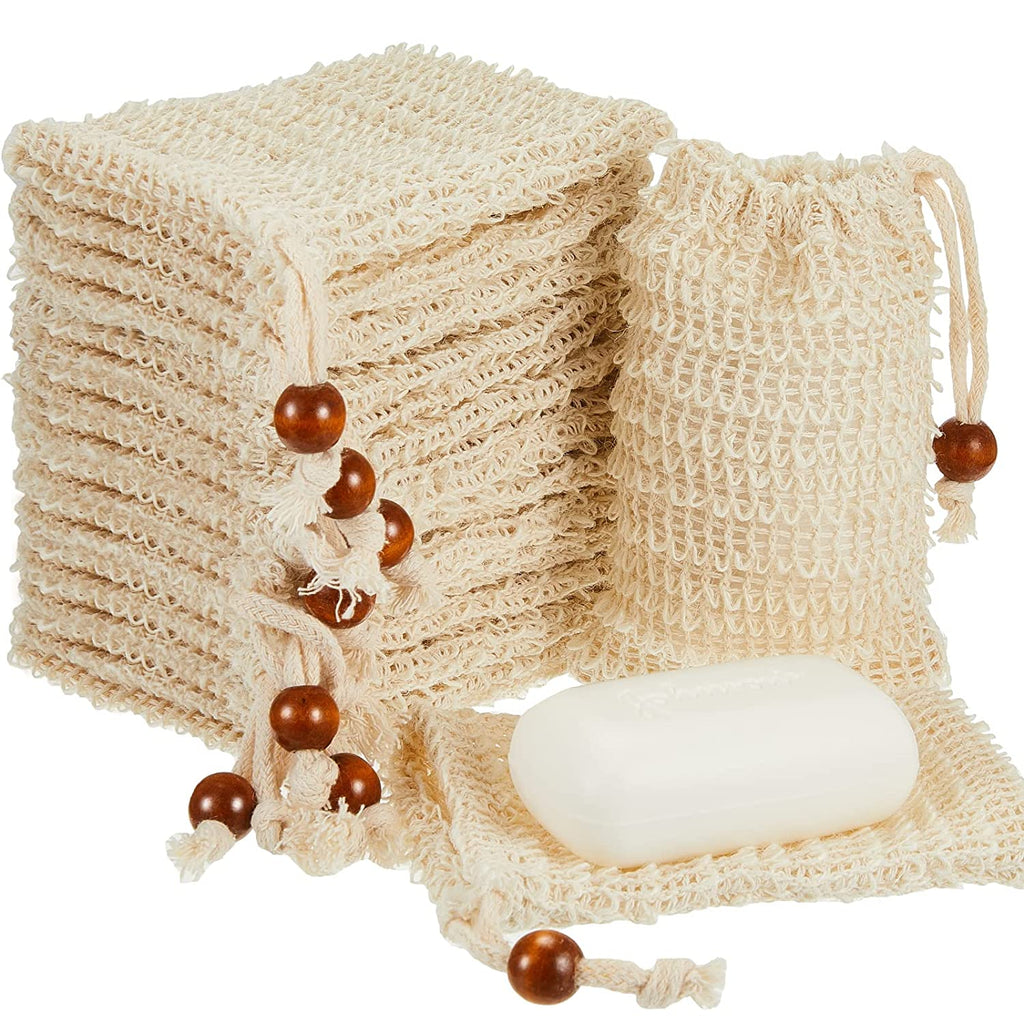 scrub a dub. 
perfect for: cleansing & exfoliating
our exfoliating soap savers are made of soft cotton & linen, and are washable & reusable, making this an excellent choice for sustainability. 
a practical and useful tool in the shower, this baby is used for exfoliation all over the body, including feet, elbows & knees, & anywhere that may need a bit of extra attention.
to use: simply place your bar of soap into the bag, pull the drawstring tight and start sudsing & lathering! after finished, hang the bag from the string to allow proper drying.