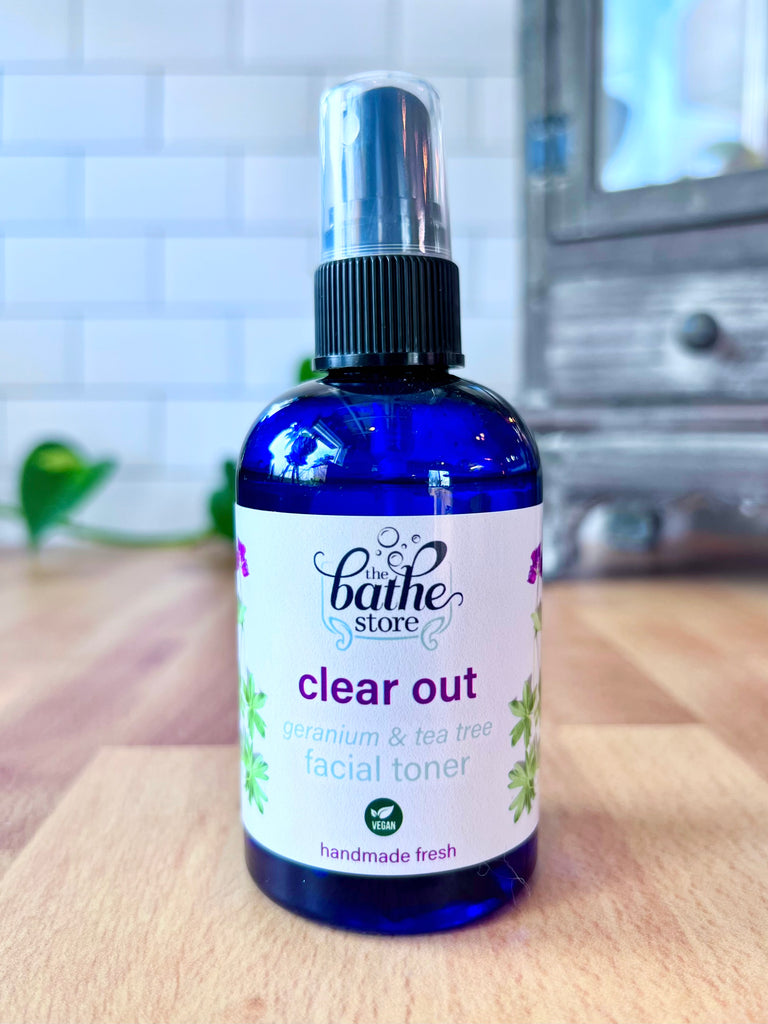 kicking acne to the curb.

top notes: tea tree, geranium

perfect for: anti-inflammation; oily skin

fun features: essential oils, aloe leaf juice

size: approximately 4 oz.
with our witch hazel-based clear out toner, you can say farewell to stubborn acne and redness without using harsh chemicals. anti-bacterial tea tree organic essential oil helps shrink pores while geranium essential oil treats inflammation. antioxidant-rich aloe leaf juice adds a soothing, moisturizing finish. once you try it, you'll never want to be without clear out!
for best results: spritz toner on face after cleansing and follow up with your favorite moisturizer. use once daily or every other day for sensitive skin. 
ingredients: witch hazel, water, aloe leaf juice, and tea tree and geranium essential oils
handmade fresh | vegan | never tested on animals 
please note that due to the handmade nature of our toners, color shades may vary slightly.