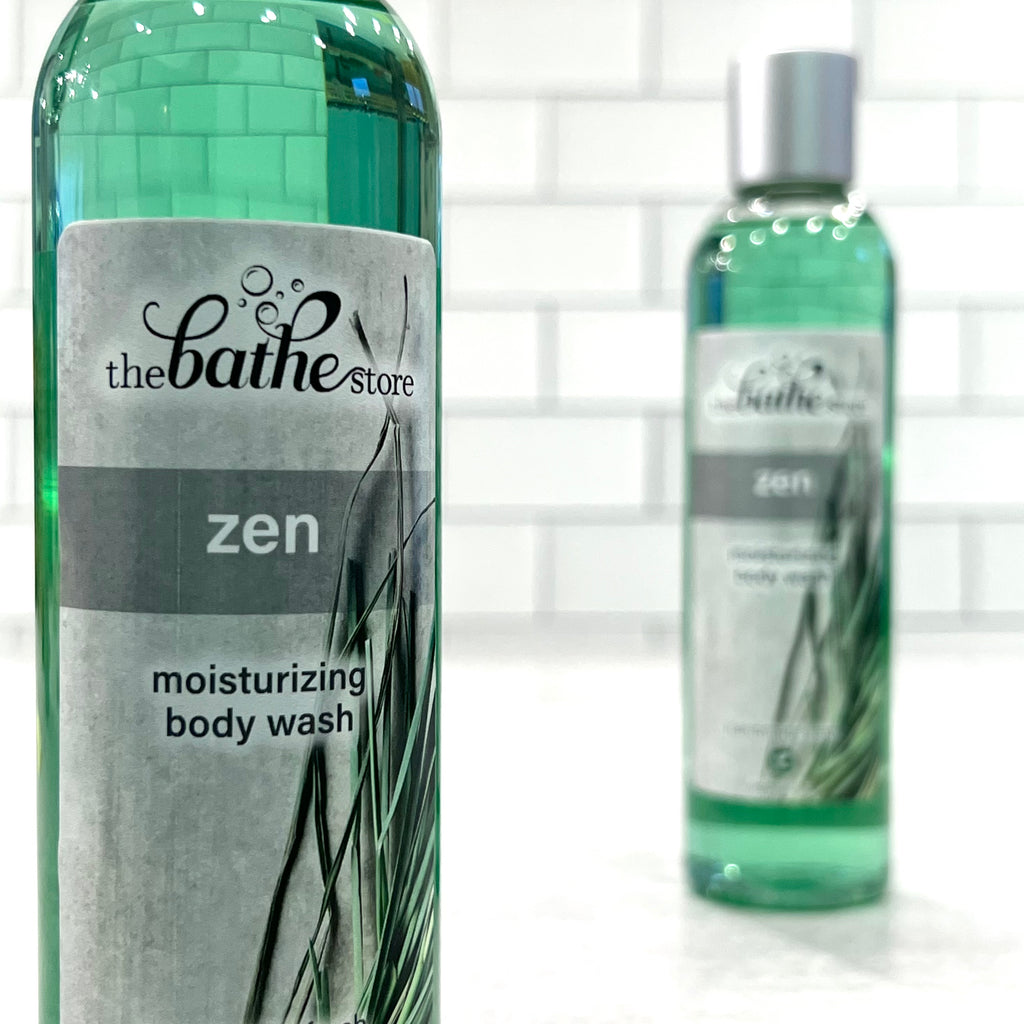 soft skin, happy heart.
top notes: eucalyptus, lemongrass, jasmine
perfect for: cleansing, moisturizing
size: approximately 9 oz.
chill out with our rich & creamy zen body wash designed to rejuvenate tired skin and spirits with its creamy, moisturizing lather. this aromatic blend eases tension and invigorates with a unique mix of fresh eucalyptus, herbs, lemongrass, and lime blossom over warm, earthy notes of jasmine, sea moss, jacaranda wood, and patchouli. namaste!

ingredients: distilled water, SCI powder, coca betaine, decyl glucoside, vegetable glycerin, optiphen plus & pure fragrance oil & colorant.

handmade fresh | vegan | never tested on animals

please note that due to the handmade nature of our body washes, color shades may vary slightly.